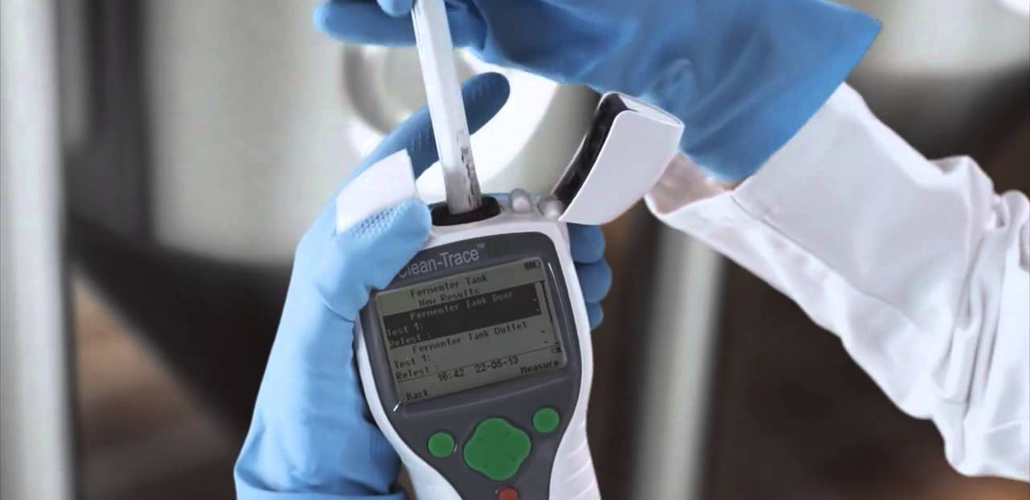 Hygiene Monitoring system
Effective environmental hygiene management helps reduce levels of contamination in finished products, leading to improved quality, fewer batch rejections and lower risk of product recall. The high sensitivity and repeatability of the 3M™ Clean-Trace™ Surface ATP Test, coupled with the powerful data trending software of the 3M™ Clean-Trace™ NG Luminometer, give you confidence that results provide a true picture of cleaning performance allowing you to take sound actions that can save your business time and money.

Why choose 3M™ Clean-Trace™ ATP system for hygiene monitoring?
Assess the hygienic status of production facilities in real-time
Make rapid business decisions
Implement immediate corrective actions
Adopt pro-active sanitation procedures
Our Highly sensitive and repeatable system provides a clear picture of cleaning performance and the actions taken on the basis of the results are sound ones that can save your company time and money.

Our data trending software supplied with the system allows for easy tracking and improvement of the hygiene performance over time by providing full analysis capabilities including filtering, sorting, charting and graphing to help comply with audit requirements