Numelab's competent team is fully committed to offering you the best application and technical support before during and after the sales of the products it handles. Our sales activities extend to assisting our customers on the development of their applications and to providing optimal maintenance services, guaranteeing functional equipment and consistent performance

The goal of Numelab is to propose to its customers high quality products with premium services. The strong expertise our team gained from factory trainings and field experiences on the technologies we propose from multiple manufacturers serve as track records to provide valuable customized assistance for each individual client at every step of the solution we deliver : from product selection, site inspection, goods delivery, equipments installation, to training and maintenance

All our products benefit from free of charge parts and labor across the manufacturer warranty period keeping your system in good working conditions. As warranty ends, you can still make use of our services to monitor, to control the performance and to expand the lifetime of the instruments you purchased through several options we propose.
Maintenance Contracts
Signing a maintenance contract for your equipment will provide the following benefits for your institution:

Routine visits are done on a regular basis in order to check, control and monitor the system, maintain and replace the required parts of the instruments at the right time, and avoid facing severe problems later on

Performing services, replacement, recalibration and repairs by factory trained service engineers/technicians at technical service centers, thus maintenance costs and time spending for different type of services are controlled

Making sure that your results are certain based on manufacturer standards; therefore value and efficiency are supervised

Assuring the continuity of your business by keeping the instruments in good working conditions

Expanding the lifetime of the machines, based on a preventive maintenance policy
Application training
NUMELAB's valuable Application Team consisting of specialized scientists delivers hands-on training on your desired applications, from sample preparation to test implementation and result interpretations.
We provide field application support backed by factory trainings, access to wide manufacturer database and application notes and years of hands on experience on the job.
Our specialists are always ready to provide consultation by phone or e-mail and offer quick and professional solutions to all arising application questions.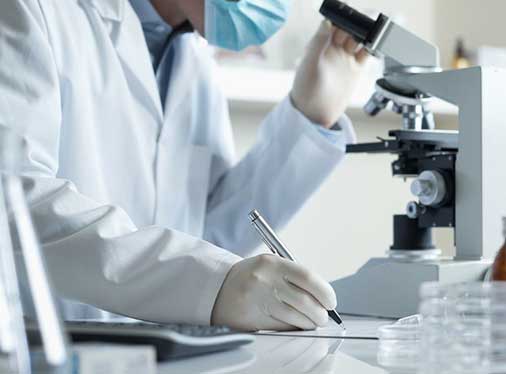 Solutions advancing your world


How Numelab Works